About Craig Smith Mahindra Tractors in Galion, OH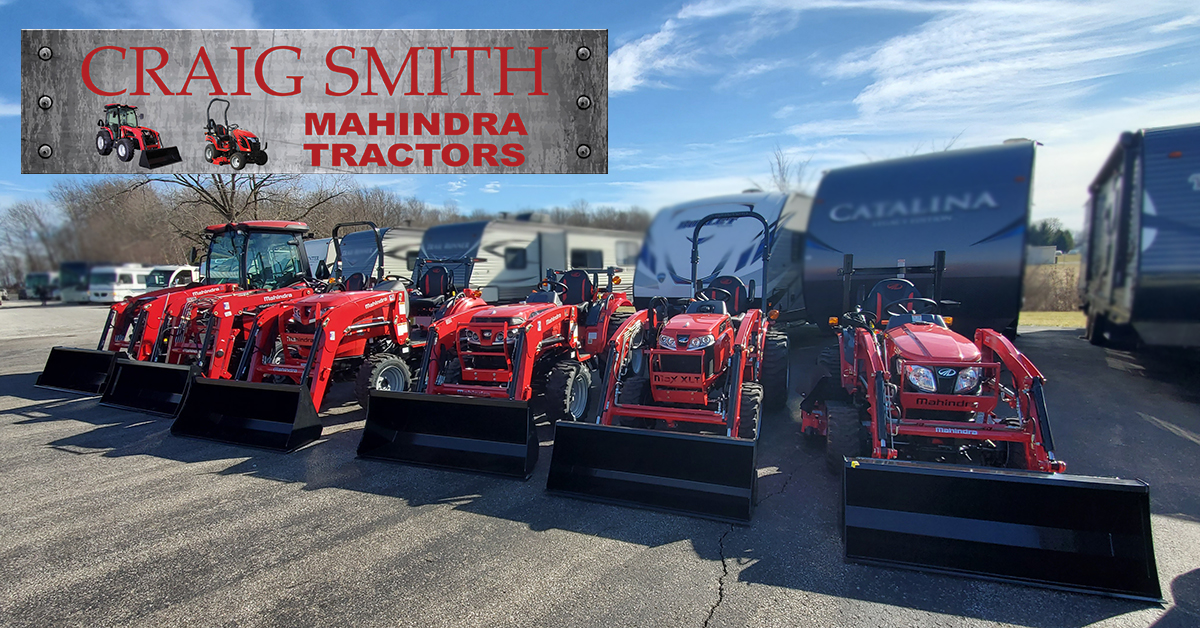 In 2019 Craig and Brent Smith, owners of Craig Smith Auto Group and Craig Smith RV Center in Galion Ohio decided it was time to add a new branch to the dealership. Craig and Brent knew there was a need for a tractor and mower dealership closer to our community that truly wanted to give first class sales and service.  They decided to take on Mahindra tractors and Spartan mowers.  Mahindra tractors are the World's #1 Selling Farm Tractor.  As for Spartan mowers, until now, no manufacturer has offered such quality components and expert engineering into a strong, innovative, comfortable, and affordable mower.  Craig only wants the best for the community and that's why they chose only the best.
Because we selected this site, our overhead is low, our expenses are low, so our prices are low. Come to the Country tractor and mower dealer, Craig Smith Mahindra Tractor Sales. You'll immediately see why, if you drive a little, you'll save a lot.
When you find the tractor or mower of your dreams at Craig Smith Mahindra Tractor Sales in Galion, rest assured you will find the area's best selection, competitive pricing and world class service after the sale. Enjoy browsing through our site.
If you want to learn more about what we have to offer, you can contact us for all of the details today!